Products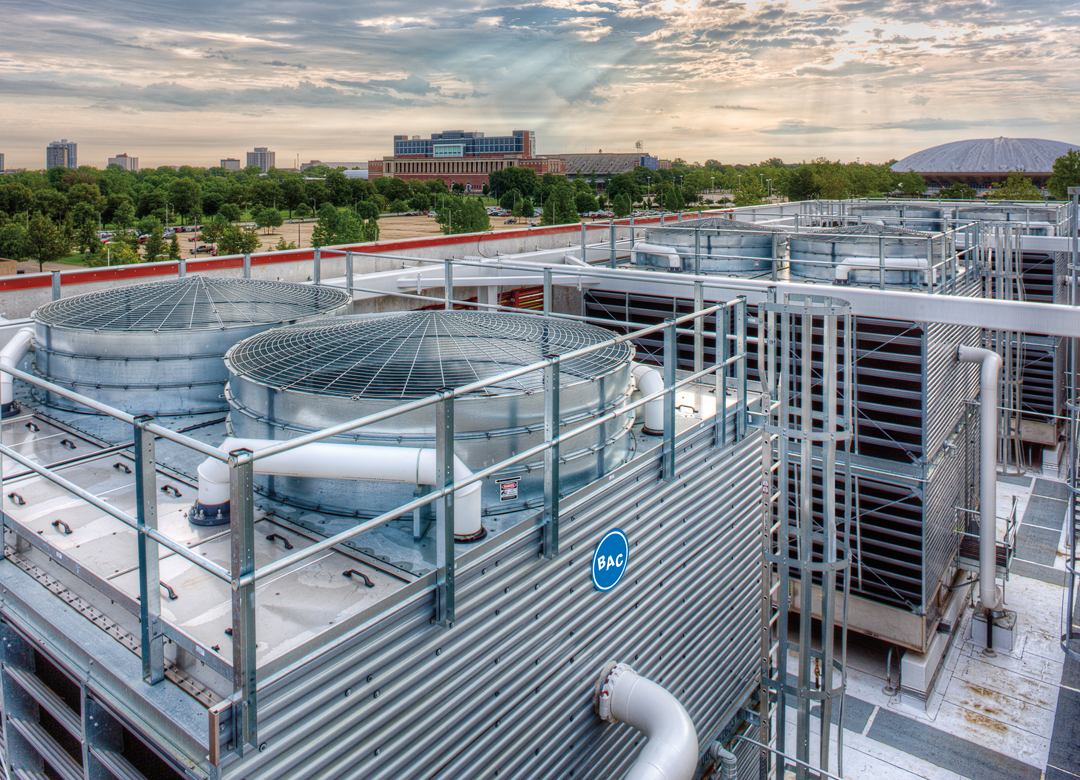 Cooling towers offer a proven and cost-effective solution for rejecting heat from condenser water and industrial processes. During operation, the condenser water or process water flows directly over the heat transfer surface of the cooling tower. As air is introduced into the tower, a fraction of this water is evaporated, cooling the remaining water.
View Products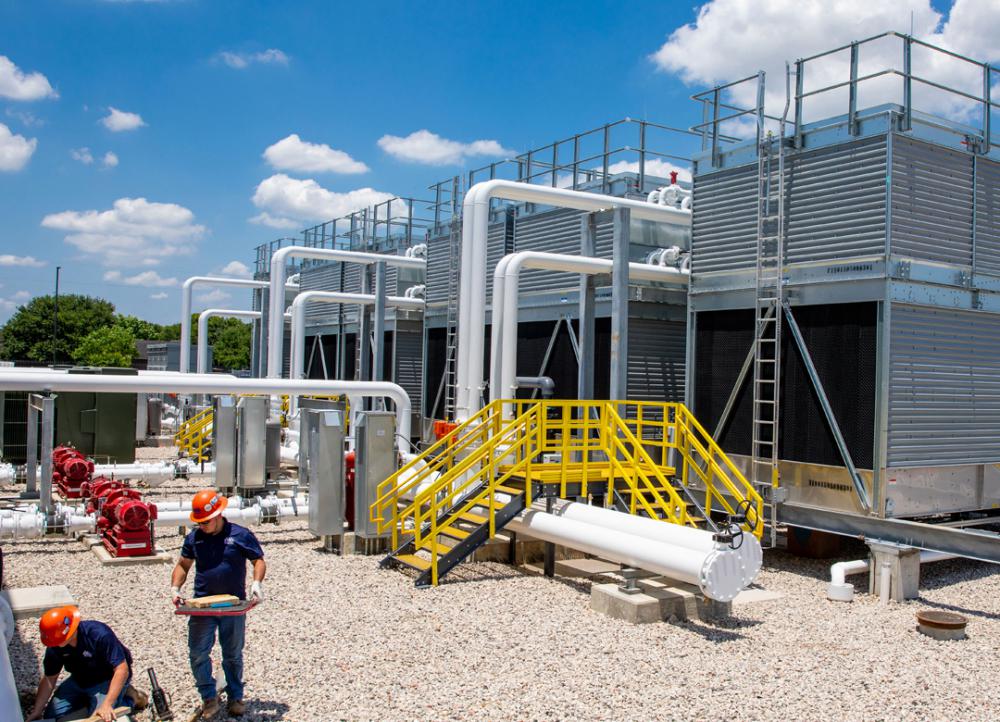 Closed circuit cooling towers, also known as evaporative fluid coolers, keep the system clean and contaminant-free in a closed loop. This creates two separate fluid circuits: (1) an external circuit, in which spray water circulates over the coil and mixes with the outside air, and (2) an internal circuit, in which the process fluid to be cooled circulates inside the coil.  During operation, heat is transferred from the warm fluid in the coil to the spray water, and then to the atmosphere as a portion of the water evaporates. In addition to chiller applications and industrial process cooling, closed circuit cooling towers are often used with heat pump systems, where closed loop cooling is required.
View Products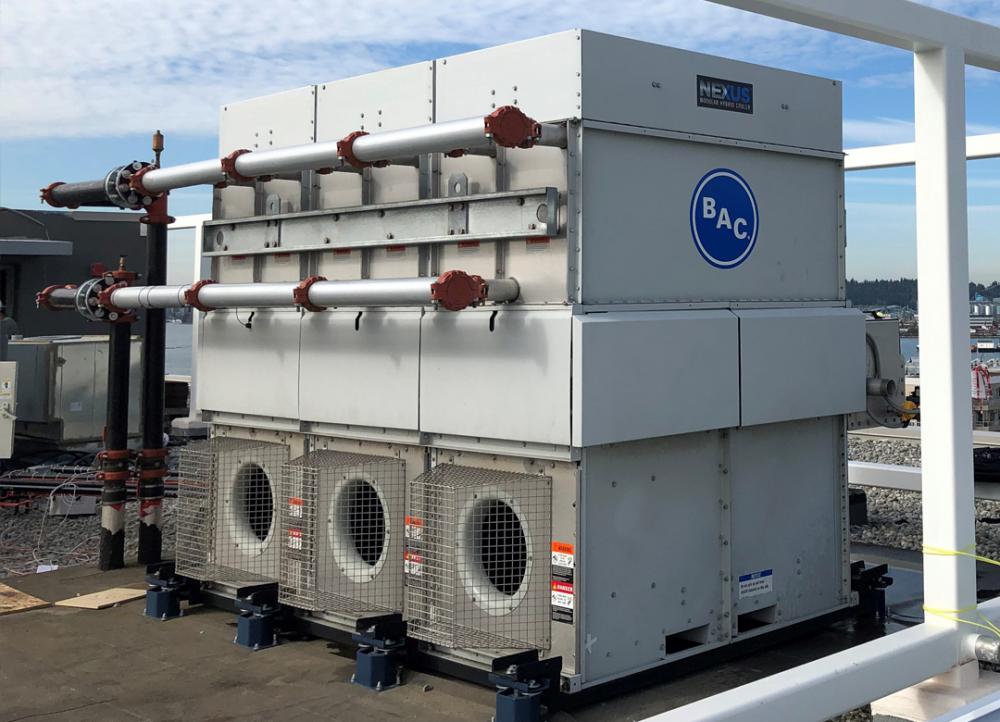 Hybrid and adiabatic products provide the best of both worlds, 1) evaporative cooling for hot design days and 2) dry cooling for most of the year to conserve water and reduce maintenance. The hybrid and adiabatic products offered by BAC provide low process temperatures while optimizing energy and water efficiency.
View Products
Resources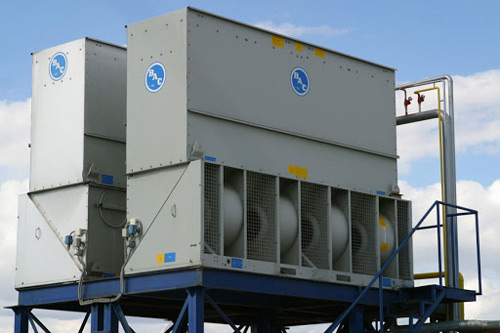 Baltimore Air Coil
Cooling Towers, Fluid Coolers, Evaporative Condensers
For over seven decades Baltimore Aircoil Company has been dedicated to the development of innovative, cost effective heat transfer solutions for its customers.
Click For More Information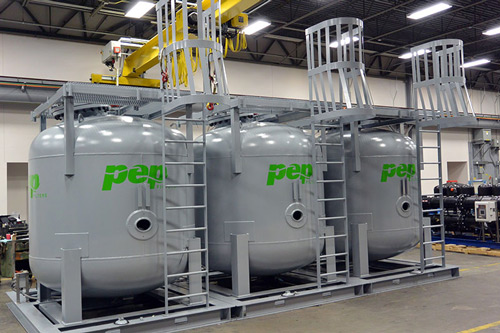 PEP Filters
Water Filtration Systems
PEP Filters, a division of Amiad Filtration, Inc. offers a broad range of self-cleaning filter technologies including sand media filters, disc and screen filters, and centrifugal separators.
Click For More Information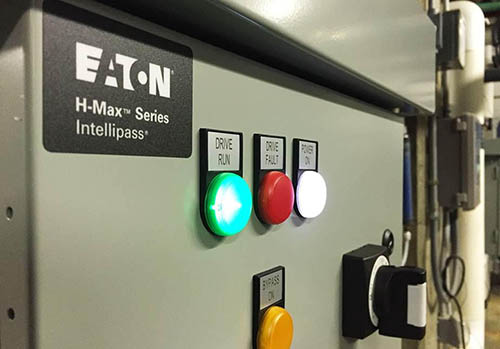 EATON
Eaton is dedicated to improving people's lives and the environment with power management technologies that are more reliable, efficient, safe and sustainable.
Click For More Information